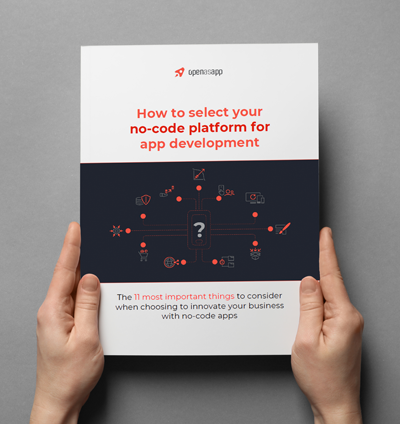 eBook Download
How to select your no-code platform for app development
What's Inside?
The 11 most important things to consider when choosing to innovate your business with no-code apps.
Selecting a no-code platform may seem like an easy task at first. But once you research existing solutions, making a choice may suddenly seem next to impossible. To help, we've devised a helpful guide.
What criteria should I consider when choosing a business no-code platform?
Should I opt for ease-of-use or pick something that requires some coding skills and offers greater capabilities?
There is a large variety of very different solutions available. How do I know I am making the right choice?